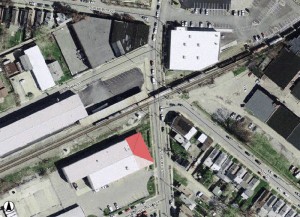 Here is an email forwarded to Parallel University from the Kentucky School of Art at Spalding University: We are looking for an artist-in-residence to work with a group of students (15-20) on an urban community art project for six weeks in the spring of 2013.
·  The dates for the course and project are: March 18 – April 25.
·  The artist would meet with the students and work on the project Monday through Thursday from 12:30-4:00 p.m. and then during additional hours as needed
·  Spalding/KSA will provide the preliminary assistance as needed in terms of  developing the appropriate contacts and connections within the community.
·  Preferably the artist will have an MFA or 18 credits in graduate studio art, (but we are also willing to "prove-up" the artist if she/he does not have the necessary graduate credits)
·  Community art experience is a must, teaching experience is preferred
·  The artist will be provided with a stipend, housing, travel expense and materials for the project.  Of course this will all depend on receiving the grant, but it is our intention to pay the artist a fee of $5,000 and to have a material/supply budget of $3,000
The exact nature of the project would be up to the individual artist and could be an exploration of something they have already done in another community, or it could be something new and based on social, cultural, environmental issues specific to the neighborhood in which Spalding/KSA exists.
Below are links to our submissions:
Artist Philosophy_Sampson and Kurtz